Federation set to cover NHL costs at 2018 Winter Games
Comments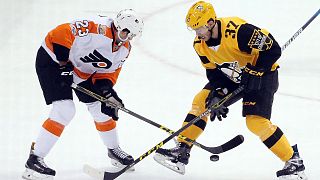 The International Ice Hockey Federation has agreed to pay NHL players' travel and insurance costs to try to lure them to the 2018 Winter Olympics but team owners have set more commercial demands, according to the International Olympic Committee,.
The NHL and the international federation have been locked in talks over the world's best players' participation in next year's Games in Pyeongchang with team owners frustrated by the forced shutdown of the season for two-and-a-half weeks.
Recent Winter Olympics have been preceded by the question of whether NHL players will take part, with negotiations often continuing right up to the eve of the event.
Several players have said they will compete in the Olympics regardless of the NHL's decision while IOC Top Sponsor Bridgestone is also trying to help push a deal forward.