US-backed Syrian forces 'capture' key airbase near Raqqa
Comments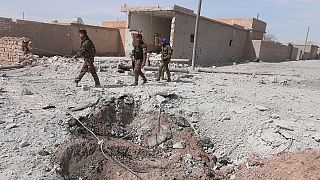 US-backed Syrian Kurdish forces have captured a strategically important airport from ISIL militants near their stronghold in Raqqa.
The Syrian Democratic forces said they had seized Tabqa airbase. Last week, the US ferried hundreds of troops and artillery behind ISIL lines, in a major push to retake the Tabqa dam en route to ISIL's stronghold in Syria.
The military airport lies 45km to the west of Raqqa, and close to the country's largest dam, that may be in danger of collapse.
Earlier this year, the UN warned of catastrophic flooding from the dam, which is at risk of high water levels, deliberate sabotage by ISIL and further damage from airstrikes by the US-led coalition.