Police try to establish if London attacker was directed by others
Comments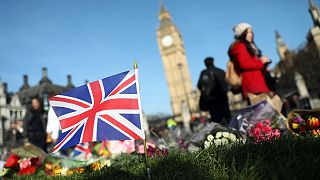 As police slowly piece together the background of London attacker Khalid Masood, they continue to investigate whether he may have been acting on someone else's orders.
Six out of ten people taken in for questioning over the car ramming and knife attack near parliament have been released.
Four people, including a police officer, were killed and Masood was shot dead by officers.
In the city of Birmingham, where Masood recently lived, a vigil has been held for the victims.
Salma Yaqoob, an activist and former Birmingham City Councillor, said: "Some extremists will try to exploit the situation, whether it's religious extremists like ISIS who claim attacks like this and want to project a stronger image of themselves, to glamorise themselves, to recruit more people to their evil aims; or far-right extremists who exploit such awful tragic incidents to stoke hatred against whole communities."
Two of the more than 50 people injured in the attacks are still in a critical condition, with one reported to have life-threatening injuries.