Afghan Taliban capture key Sangin district in Helmand
Comments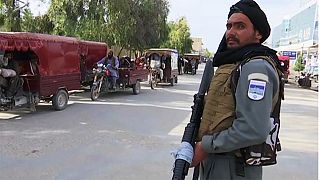 Taliban fighters have captured the strategic district of Sangin in the southern Afghan province of Helmand after security forces pulled out.
A spokesman for the provincial governor said security forces had conducted a tactical withdrawal to avoid civilian casualties.
Helmand accounts for the bulk of Afghanistan's lucrative opium crop.
The capture of Sangin underlines the Taliban's growing strength in the south.
"Sangin district was surrounded by the enemy (Taliban) from 2am (local time). The district compound, police compound and the market have been captured by the Taliban," said MOhammad Hashin Alokzai, a lawmaker from Sangin.
The fall of Sangin district, where US and British forces once suffered heavy casualties, comes amid the insurgents' year-long push to expand their presence in the Taliban heartland of Helmand.