King of Morocco dismisses PM following stalemate over coalition talks
Comments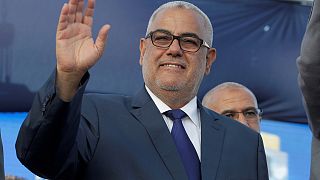 Morocco's King Mohammed VI has dismissed his prime minister after failing to form a government following elections last October.
In a statement the king voiced his concern over the political stalemate but did not name a replacement.
Prime Minister Abdelilah Benkirane had been reappointed after his Islamist Justice Development Party (PJD) increased its share of the vote five months ago. But since then coalition talks have hit problems over over economic reforms, and some critics saying he is too close to the palace.
Under Morocco's election law no party can win an outright majority in the 395-seat parliament, making coalition governments a necessity in a system where the king still holds ultimate power.
Concern is growing over the impasse as without a government a new budget can not be approved.
The palace statement said the king would receive the new prime minister soon, and would task him with forming a government.
Morocco's King Ousts Prime Minister https://t.co/PBwRr8qEqc

— Robert Nagila (@Rnagila) March 16, 2017