A dash of magic on the fields of Staffordshire
Comments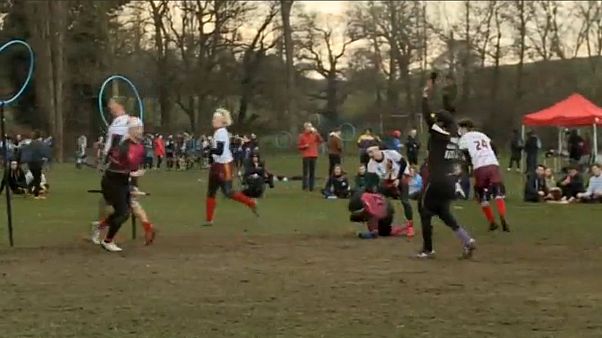 The British Quidditch Cup took place in Staffordshire, central England this weekend.
Thirty two teams, equipped with modified brooms, battled to get a ball through one of three goal hoops to score points.
Based on the wizard game invented by J.K. Rowling for her Harry Potter series, the sport is described as a combination between rugby, netball, dodgeball and handball.
Players can be temporarily knocked out of the game by being hit by one of three "bludger" balls, while a fourth, the "quaffle" is used to score.
The match ends when the "golden snitch", a tennis ball in a sock carried by an independent player, is caught.
The fourth edition of the national tournament was won by The Velociraptors who beat the Bristol Brizzlebears 260 points to 60 in the final.