White House 'unaware' Flynn was representing Turkey
Comments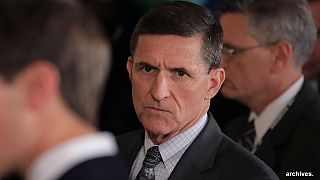 The White House claims that Donald Trump was unaware that his former national security adviser, Mike Flynn, had been lobbying on behalf of Turkey.
Flynn earned more than 500,000 dollars acting as a foreign agent representing Turkey's interests during last year's presidential campaign.
It will come as another blow to the Trump administration, which called on Flynn to step down after it emerged he had discussed US sanctions on Russia with the Russian ambassador before Trump took office.