Suspect in German child murder cases confesses
Comments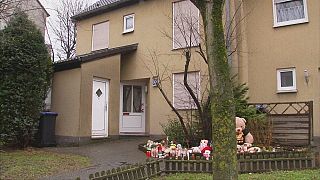 German police say that a 19-year-old arrested over the murder of a nine-year-old boy has confessed to the killing.
The suspect had handed himself in on Thursday following a three-day manhunt triggered by the discovery of a young boy's body in a basement in Herne. He also admitted to killing a 22-year-old acquaintance.
Identified as Marcel Hesse, he reportedly cited frustration over a rejected bid to join the army and the loss of his internet connection in his confession.
The head of Bochum Police Homicide department Klaus-Peter Lipphaus described him as 'ice cold' and 'emotionless', adding that he appears intelligent and remembers a lot of the details.
The suspect apparently lured his young neighbour into a cellar before stabbing him 52 times, he is then believed to have uploaded video and photo content of the killing online to the 'Darknet'.
The next day he allegedly killed a college friend, before turning himself in.
He told police, he had attempted to take his own life before committing the murders in order to go to jail.