German suspect arrested over killing of boy boasted on the web
Comments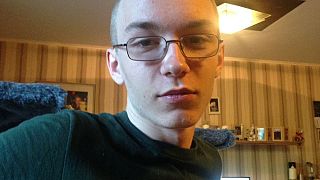 Police in the German city of Herne have arrested a 19-year-old man suspected of killing a nine-year-old boy and boasting about his crime on the internet.
Marcel Hesse was taken into custody after police were called to a fire in a block of flats where the body of a man was found.
Police launched a massive manhunt for Hesse in North Rhine-Westphalia after the killing of a neighbour's child on Monday.
Hesse had been accused of posting photos and a video of the dead boy on the internet.
Police say the child's body was later found in the suspect's basement.