Pope may allow married men to become priests
Comments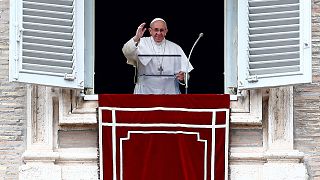 Pope Francis has said he is willing to consider ordaining older married men in isolated communities, but has ruled out sweeping changes to the church's strict rules on celibacy for priests.
He made the comments in the German press.
The potential move – aimed at tackling a shortage of men joining the clergy – would represent a revolutionary change to the Roman Catholic Church's rules on priesthood celibacy and would likely face stiff resistance.
Earlier, Francis left a week-long Lent spiritual retreat outside Rome.
Reformers have long called for ''viri probati'' – Latin for men of proven character – who tend to be older, with families.