Bill Paxton - cause of death revealed
Comments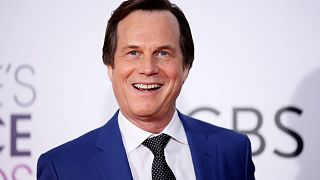 The exact cause of death of the late Hollywood actor Bill Paxton has been revealed with the publishing of his death certificate.
The 61-year-old died last month from a stroke days after surgery to replace a heart valve and repair damage to his aorta.
The aorta is the main artery that carries blood from the heart to the rest of the body.
The surgery reportedly took place on Valentine's Day (February 14), and he died 11 days later on February 25, at Cedars-Sinai Medical Center in Los Angeles.
Paxton was best known for his roles in Titanic, Apollo13 Aliens and the HBO series Big Love.