Uber in London to appeal driver "literacy" ruling
Comments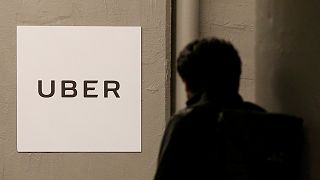 The online taxi service Uber says it will appeal after losing a court battle in London.
The app service was attempting to stop transport regulators from forcing private drivers to prove the level of their reading and writing skills in English.
London judges did agree with Uber, however, that drivers should not have to have permanent private hire insurance.
Uber also successfully overturned proposals by the regulators, Transport for London, that the firm operate a 24/7 call centre.