Mobile privacy explained by kids
Comments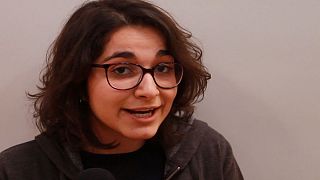 As we spend more and more of our lives using our mobile phones and they get connected to almost anything from houses to cars to fridges, privacy has become one of the main concerns raised at the Mobile World Congress in Barcelona, the largest mobile show in the world.
And those concerns are even greater when it comes to children. They are 'digital natives'; experts at using mobile devices and hanging around the digital world. But how much do they really know about the risks of making their data available online?
The YoMo Festival, a side event of the Mobile World Congress dedicated to science and youth, gave a number of microtutorials for kids from 10 to 16 years old on how to stay safe and private on the mobile internet.
We asked them to give us some tips on how to keep our data safe.