Israeli PM is slammed over conduct in 2014 Gaza war
Comments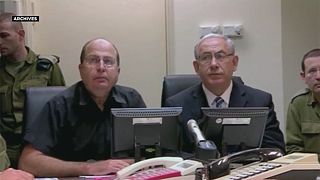 Israeli Prime Minister Benjamin Netanyahu and former defence officials have been heavily criticised over their conduct during the 2014 Gaza war.
In a report compiled by Israel's state controller they have been accused of failing to prepare for the threat posed by a network of tunnels dug by Hamas militants.
It also said their was a failure to consult with the security cabinet, which formulates strategies and approves military action.
"Significant and necessary information that the cabinet ministers required in order to make their best decisions … was not brought before the ministers in a satisfactory manner in the discussions that preceded the (war)," the report said.
The findings have sparked infighting within the military and the government.
Anticipating the report Netanyahu defended himself saying the military had hit Hamas hard. One thousand Hamas terrorists had been killed along with its top commander. He said the towers of terrorism had been toppled and that force had been used responsibly and in full cooperation between the political and military echelons. "No Israeli cabinet", he said "had been better informed".
Will comptroller's report on 2014 #Gaza War chip away at #Netanyahu's image as #Israel's "Mr. Security"? BenCaspit</a> <a href="https://t.co/eHJ7xvGH9d">https://t.co/eHJ7xvGH9d</a></p>&mdash; Al-Monitor (AlMonitor) February 28, 2017
During the 2014 war, Hamas militants used rockets to attack Israeli targets as well as the tunnels to mount cross border raids.
Responding to the fallout from the report Israel's president has intervened saying the flaws revealed need fixing.