Tunisia beach attack: British families prepare to sue TUI
Comments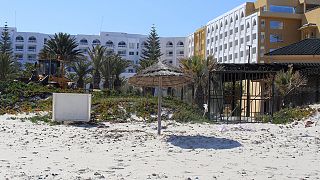 British families are preparing to sue the TUI tour operator, following the June, 2015, terror attack in Tunisia.
Thirty of the 38 people killed by Tunisian student Seifaddine Rezgui were Britons.
Lawyer Kylie Hutchison, who is representing 22 of the families, said it was imperative that the travel industry learned from the incident.
"On behalf of our clients who lost members of their family and those who suffered injuries in this terrible incident. It is now crucial that the whole travel industry learns from what happened in Sousse to reduce the risk of similar, catastrophic incidents in the future," she said.
However, TUI claims it is "wholly erroneous" to allege it was neglectful. It denies gross failure.
On Tuesday (February 28), a UK inquiry found that so-called cowardly Tunisian security forces let down the victims at the beach shooting some ten kilometres north of Sousse.
The coroner determined that the victims had been "unlawfully killed."
As Rezgui sprayed bullets at tourists, officers near the scene are said to have run in the opposite direction to find more guns, the inquiry found.
He is then said to have stormed the hotel, in an effort to kill more people.
Rezgui was shot dead after an hour-long killing spree.
Judge Loraine-Smith ruled that the local police response was "at best shambolic, at worst cowardly."
ISIL claimed responsibility for the attack in the resort of Port El Kantaoui.
The coroner ruled that the attacker aimed to "kill as many tourists as he could."
However, he also said he could not consider whether neglect was a factor in people's deaths because the law concerning neglect does not cover tourists who voluntarily agree to go on holiday.
He also added that he had found no direct and casual link between armed officers' responses in the area and the deaths.
There were, he said, many "what ifs" surrounding the case and hotel security may have meant the deaths of may more people on the sand.