'Paris is no longer Paris' - Trump takes aim at French capital
Comments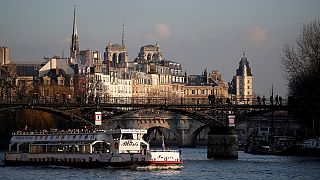 Click here to see an updated version of this story with more reaction from France.
US President Donald Trump has once again set his sights on Europe, implying it's not safe.
Speaking at the annual conservative CPAC convention in Maryland he talked about a friend – Jim – who apparently does not visit France anymore because of the Paris and Nice attacks.
"Take a look at what's happened in France. I have a friend, he's a very, very substantial guy, he loves the city of lights. He loves Paris. Hadn't seen him in a while," Trump told the audience.
"And I said, 'Jim, let me ask you a question, how's Paris doing?' 'Paris? I don't go there anymore. Paris is no longer Paris."
Trump's criticism of Paris comes in the wake of other remarks about rising crime in Sweden and Germany.
The Paris Mayor took to Twitter to troll Trump, posting "To Donald and his friend Jim, from the Eiffel Tower we are celebrating Paris' appeal with Mickey and Minnie."
À Donald et son ami Jim, depuis LaTourEiffel</a> nous célébrons l&#39;attractivité de <a href="https://twitter.com/hashtag/Paris?src=hash">#Paris</a> avec Mickey et Minnie. <a href="https://t.co/unuRB1traY">pic.twitter.com/unuRB1traY</a></p>&mdash; Anne Hidalgo (Anne_Hidalgo) 24 February 2017
French Foreign Minister Jean-Marc Ayrault also got in on the action, tweeting "3.5 million American tourists visited France in 2016. They're always welcome."
3,5 millions de touristes américains ont visité la France en 2016, ils seront toujours les bienvenus #Trump#Paris#Nice#SurvivorTree

— Jean-Marc Ayrault (@jeanmarcayrault) 24 February 2017