Kashmir: three Indian soldiers and woman killed in militant attack
Comments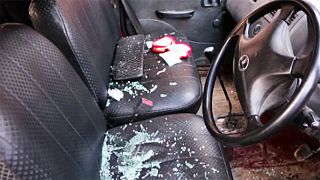 Three Indian soldiers and a woman have been killed in an attack on an army patrol in south Kashmir.
Police say the troops were ambushed by militants as they returned from a search operation the region's Shopian district. At least four other soldiers were wounded during the one-hour firefight which followed.
It is believed a stray bullet hit a 60-year-old woman while she was sleeping in her home.
The son of the dead woman said: ''We awoke around 2 o'clock in the morning after hearing the firing on the road. Our mother was sleeping upstairs. The firing stopped after about an hour and when we went upstairs we found our mother dead."
It is the latest attack a wave of violence to hit Kashmir over the past year.
Both India and Pakistan, which dispute the territory, accuse each other of violating a 2003 truce accord.