"If you don't just need a room, we can share the bedroom too"
Comments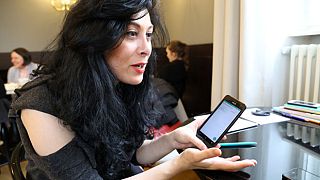 By Dóra Diseri in Berlin
What else should I have done, pull a sack over my head?

Berlin apartment hunter
In October 2016, Edita Badasyan moved to Berlin from her native Georgia. At first she stayed with a friend, but after a couple of months needed somewhere else to stay. So she created a profile on Germany's most popular flat-sharing website – with photos and contact details. Then came the offer started to come in. More than ten each day.
"The majority of the offers were really friendly and helpful, but some of them were pretty strange. They came mainly from men, who said nothing about their apartment, but just spoke about themselves: what they're doing in their spare time, and asked me whether I'd like to share their interests. The next thing would be to wonder whether I would be open for 'other things' as well… One man even told me that he would be willing to share his bedroom. Another admitted straight up that he did not have a free room, but found me attractive and invited me for a coffee."
Then someone called
At first Edita simply ignored the inappropriate invitations. Then came another call, from an anonymous number.
"I answered it anyway, because I really needed somewhere to stay. The guy told me he wanted to establish a WG (flat share in German) and therefore would like to ask a few questions to find out whether we were a good fit.
"'Sure', I said without any concerns, because questions like that are quite common if you are looking for a flat mate in Berlin. The first question was whether I was an open-minded person. I answered 'yes', and explained him that I am a journalist and to be open-minded is important in my profession. Then he asked me if we could cook together sometimes. I answered 'yes' again. I like cooking and it is also common in Germany to share meals.
"Then he asked me if we could sometimes watch movies together and cuddle on the sofa. I hung up immediately."
Three months later, the man is still calling regularly, sometimes in the middle of the night. Once he forgot to hide his number, so Edita finally managed to block him.
"I did not want to change my number because of him. It's just a matter of principle for me. Why should I hide? He should rather look for a new partner on a dating platform and not on a platform for flat shares."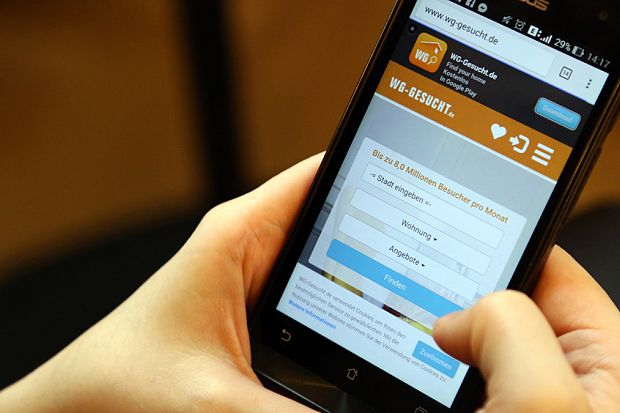 Not alone
Edita's case is far from unique. Anastasi moved from Russia to Berlin in 2015 and immediately started looking for a room. Unlike Edita, she decided not to post any photos on her flat-sharing profile.
She found quickly an attractive offer in a good district of Berlin for a fully-furnished room. Anastasia wrote back to him immediately. After exchanging pleasantries he asked whether Anastasia would meet him for a coffee to find out, "what degree of chemistry" there was between them. Anastasia did not reply to the message, but the man refused to leave her alone.
For months he persisted in asking for a meeting. A year later Anastasia had to look for a new apartment. She was surprised, as she found the same ad with almost exactly the same wording- but this time offered under a woman's name.
Many women think that they have done something wrong
"This phenomenon is not new, but since Berlin is struggling with a worsening housing shortage, similar cases have definitely become more common," says Silvia Zenzen from the Federal Association of rape crisis- and women's counselling centres. "Almost everyone knows someone who has experienced something similar. But those women prefer not to contact us. They share their stories mainly with friends."
Zenzen says this behavior may create a false perception in society that such harassment can be regarded as a "standard" or "normal" part of apartment-hunting.
That is why more and more organizations are fighting for greater recognition of the problem of harassments of women in public spaces. The international network HollaBack! was founded in the USA in 2005, for example. Since then, it has been active in 62 cities and 25 countries, including Germany.
Each country has a local website, where women can anonymously report their incidents. So far, no one has come forward to report incidents linked to apartment-hunting, but Julia Brilling, the co-founder of Hollaback! Berlin, wants to encourage all women to be open: "On our website you can share your story without any censorship and taboos. You can warn other women und you can help to raise public awareness of that incidents like this should not become part of everyday life of a woman."
Should I pull a sack over my head, or what?
When Edita shared her story on social media, many criticized her for not being careful enough. She was asked why she created a profile, why she provided her contact details.
"But I'm a journalist. You can find photos of me quickly and also my contact details. However, when this stalker did not leave me alone, I wondered what I had done wrong. But what else should I have done? Pull a sack over my head, or what? Hiding is a bad solution."
By Dóra Diseri in Berlin