Romania's parliament backs move to bin anti-corruption law
Comments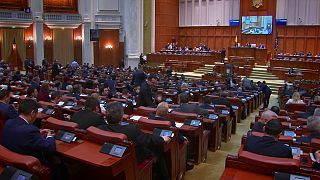 Romania's parliament has endorsed a government order to scrap a decree that would have diluted the controversial anti-corruption drive that sparked mass protests and criticism at home and abroad.
The Chamber of Deputies voted overwhelmingly with three abstentions to back the move.
Although the prime minister withdrew the decree earlier this month, demonstrations continued.
The legislation would have decriminalised official misconduct if the sums involved were less than about 45,000 euros.