Texas hospital "shooting" false alarm
Comments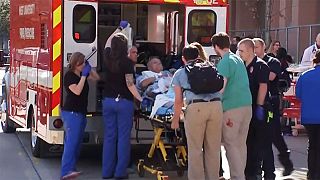 Police in the US state of Texas have found no evidence of a shooting incident at a hospital in Houston, Texas.
The Ben Taub hospital was placed on lockdown following reports of a gunman on the second floor, with claims of gunfire being heard.
Patients and staff were evacuated from the facility while it was searched.
Houston police later said a thorough search of all six floors of the building failed to produce a gunman or signs that anyone had been injured.