France's Le Pen refuses to wear headscarf to meet Lebanon's Grand Mufti
Comments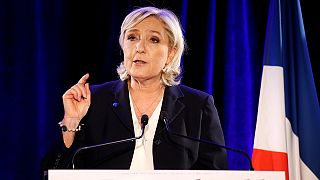 French far-right leader Marine Le Pen has refused to go into a meeting with Lebanon's Grand Mufti after being asked to wear a headscarf.
Le Pen, who is in Beirut in a bid to boost her presidential credentials, was set to meet the Sunni Muslim religious leader on Tuesday morning until the sudden change of heart.
"You can pass on my respects to the Grand Mufti, but I will not cover myself up," Le Pen said.
The press office for the Grand Mufti later insisted her aides had been informed beforehand of the headscarf requirement.
On Monday the French politician held talks with Lebanese President Michel Aoun. It is thought to be the first time she has met a foreign head of state.
Le Pen is currently riding high in opinion polls at around 27 percent. She is tipped to win the first round of France's presidential election in April, but then lose the decisive second round to another mainstream candidate in May.