North Korean held over Kim Jong-nam killing
Comments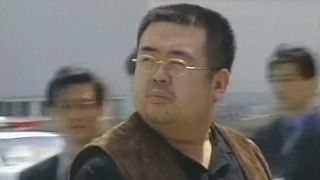 Malaysian police say they have arrested a North Korean man over the killing of the estranged half-brother of the isolated country's leader Kim Jong-un.
It comes as another suspect in the probe told police she believed she had been taking part in a TV show prank.
Kim Jong-nam died as he waited to board a plane in Malaysia. He is thought to have been poisoned.
Indonesian national Siti Aisyah is among at least four people arrested in connection with his death.
Her mother said:
"She said she wanted to go to Malaysia to film on a show to surprise people by spraying perfume on them. […] She's an innocent girl who was drawn by an offer of good money."
A police chief said two women claimed to have carried out the prank on several other men before Kim.
Malaysian police identified the North Korean national arrested on Friday night as Ri Jong Chol, born on May 6, 1970.
Kang Chol, North Korea's ambassador to Malaysia, said no one had consented to a post-mortem, which has reportedly already been carried out.
Its findings, he said, will be categorically rejected by the secretive state.
"So we strongly condemn the Malaysian side act, we cannot understand about the reason [..] and we will sue this matters to the International Court," he told the press.
North Korea has called for the body to be released.
However, Malaysia says it is waiting on a DNA sample from Kim's next-of-kin and will only then consider releasing the body.