DNA samples sought from family of slain Kim half-brother
Comments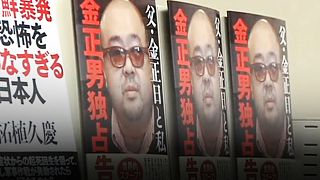 The body of Kim Jong-nam, the murdered half brother of North Korea's leader, looks set to remain in Malaysia until family members come forward with DNA samples to help with formal identification.
"We need DNA samples from a family member to establish the profile of the deceased," police official Abdul Samah Mat told the AFP news agency.
Three suspects are being held in connection with the deadly poisoning attack at Kuala Lumpur airport; two women – one Indonesian, the other carrying a Vietnamese passport – as well as a Malaysian man.
But South Korea believes Pyongyang was behind Monday's mysterious killing.
Pictured: Female assassin sent by Kim Jong-un to murder his playboy half-brother at Malaysia airport https://t.co/5k3ahmeBImpic.twitter.com/jO2nxJjijv

— Daily Mail Online (@MailOnline) 15 février 2017
One journalist who knew and interviewed Kim Jong-nam told journalists why that could be.
"First of all, he said that the inheritance of power does not agree with a socialist system and its leader should be selected through a democratic process," Yoji Gomi said in Tokyo, explaining Kim Jong-nam's way of thinking.
"He said there is no way for North Korea to survive except if it takes the course of reform and liberalisation as China did."
Estranged from his half-brother, North Korean leader Kim Jong-un led tributes to their father, Kim Jong-il, on Thursday, which would have been his 75th birthday.
Founding leader Kim il-Sung began the family dynasty.
Up to four more suspects are being sought in connection with the death of Kim Jong-nam.