Missing cat found six months later and 950 kilometres away
Comments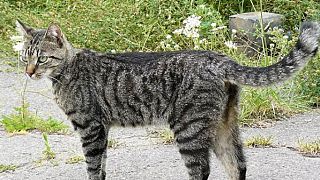 A cat owner in The Netherlands is set to reclaim his pet who went missing and has been discovered 950 kilometres away in Austria.
The tabby, called Pepper, is thought to have stowed away in a truck travelling from Tilburg to Aschbach-Markt, west of Vienna.
Pepper was found sick and hungry by a hunter who caught and took her to a local vet. Fortunately she was micro-chipped.
Veterinarian Katharina Zöchling was able to trace Dutch owner Franka Schapendonk.
Speaking to local a broadcaster, Schapendonk said: "I got a call from a foreign number, so I didn't answer. The voicemail picked up and it turned out to be a veterinarian from Austria. They found pepper. I was so happy."
The delighted cat owner is said to be preparing to travel to Austria to claim her pet.