US not ready to collaborate with Russia militarily, says James Mattis
Comments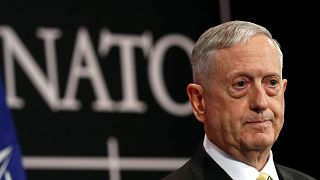 The US is not ready to work with Russia militarily, Defence Secretary James Mattis has said.
The blunt rejection to cooperate more closely with Moscow came at a NATO meeting in Brussels.
President Vladimir Putin has called for increased intelligence sharing between Russia and the military alliance in the fight against ISIL.
''We're not in a position right now to collaborate on a military level. But our political leaders will engage and try to find common ground or a way forward where Russia is living up to its commitments," Mattis said.
Thursday's NATO defence ministers meeting also saw the alliance's European allies agree to buy planes, submarines as well as possibly open a new command headquarters for elite troops.
A day earlier, Mattis had warned the US would scale back its pledge to defend Europe if ally nations didn't increase their military spending.