Netanyahu heads into Trump meeting looking for clarity
Comments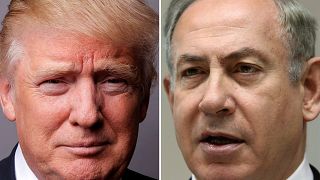 Israel's Prime Minister Benjamin Netanyahu has served four terms as his country's leader over two decades, but this is the first time he has had to deal with a Republican president in the White House.
Netanyahu meets Donald Trump on Wednesday for the first time as president, although the pair have known each other since the 1980s, at a moment when it appears decades-old US policy towards Israel may be changing.
Trump has promised he'll be Israel's "best friend ever" in Washington, but in the four weeks since he took office he has softened some overtly pro-Israeli positions, like dropping a mooted move of the US embassy to Jerusalem, and saying settlements were hindering the peace process.
Trump backs the idea of peace between Israel and the Palestinians, but may not be committed to the two-state solution that has been US policy for decades, and the foundation stone of international peace efforts.