France: Three family members killed in Alpine avalanche
Comments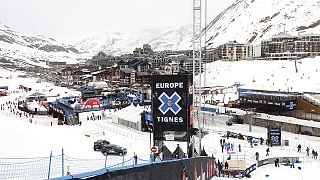 Three members of the same family and their snowboarding instructor were killed in an Alpine avalanche on Monday – the worst such accident since the start of the ski-ing season in France.
It happened off piste at Tignes in the southeast, where the avalanche warning level was three on a scale of five.
"It is an accessible off piste zone," explained the Mayor of Tignes, Jean-Christophe Vitale, who stressed that the risks associated with off-piste activities exist in the resort, as they do elsewhere.
The family members killed by the 400 metre wide avalanche were a 48-year-old man, his 15-year-old son and the teenager's 19-year-old half brother, all from the south of France.
The instructor killed was 59-years-old.
The avalanche struck during a particularly busy time for French skiing destinations, with families flocking to the resorts in the school half-term holidays.