Italy's former prime minister Matteo Renzi throws down the gauntlet
Comments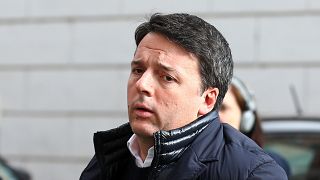 Italy's former Prime Minister Matteo Renzi has thrown down the gauntlet to his ruling Democratic Party, telling them he wants a leadership contest before any national vote.
His announcement paves the way for a power struggle against his many critics within the fractured party.
He said: "I, for my character, always choose the challenge of the open seas and not the swamp of internal equilibrium for which I am not adapted. If you want that, choose someone else."
Renzi stepped down in December after losing a referendum on constitutional reform.
He wants early elections, but his calls for a national ballot has been slowed by those who want him to step aside as party secretary.
Italy's ex-Prime Minister Matteo Renzi calls leadership contest for his PD party.. https://t.co/wD80hI4gw5

— NewsBoss.in (@NewsBossIndia) February 13, 2017