Flamanville nuclear power plant blast: no radioactive leak, say officials
Comments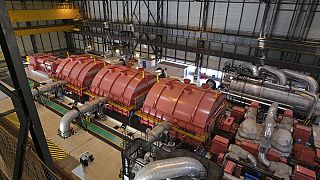 Authorities in northern France say there is no risk of contamination after an explosion occured at the Flamanville nuclear power plant.
EDF Energy, which runs the site, said Thursday morning's blast was caused by a fire.
Five people were apparently treated for smoke inhalation, but nobody was seriously injured in the incident.
The power plant on France's Normandy coast is located some 15 miles west of the port of Cherbourg.
The fire is said to have occured outside Flamanville's nuclear zones. The cause is still not known, but sabotage has been ruled out.
One of the facility's two reactors was shut down during the incident. A third reactor, which is year's behind schedule, is currently under construction.