Explosion at Flamanville nuclear power plant, several people injured
Comments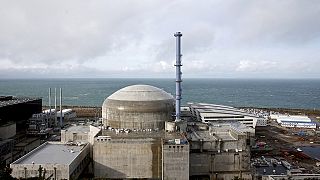 An explosion has erupted at EDF's Flamanville nuclear power plant in northern France. At least five people suffered light injuries in the blast.
EDF has confirmed that one reactor has been taken offline adding there is no nuclear risk.
"It is a significant technical event, but it's not a nuclear accident," a representative of the local prefecture said, adding that the accident occurred outside of the 'nuclear zone'.
According to Ouest France newspaper, firefighters were alerted to a fire and an explosion in the engine room around 10am local time and emergency services were sent to the location.
The plant lies 105km from the UK mainland and between 40-50km from Guernsey and Jersey in the Channel.