Russian-Israeli blogger extradited to Azerbaijan to face charges of insulting the leader
Comments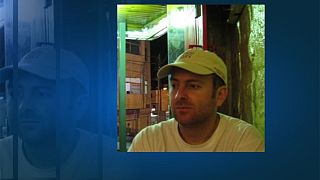 Israeli-Russian blogger Alexander Lapshin has been extradited to Azerbaijan from Belarus, despite objections from Russia and Israel.
He is wanted in Baku for posts critical of the leader of the Caucasus nation and unauthorised visits to the disputed Nagorno-Karabakh region.
Lapshin was detained in Belarus in December over the extradition request. On Monday the Supreme Court upheld the ruling to extradite him.
He was flown to Azerbaijan from Minsk just hours after the court's decision.
An international arrest warrant was issued in December on charges of 'violating a state's border'.
Azerbaijani prosecutors accuse the travel blogger of illegally entering the breakaway region of Nagorno-Karabakh in 2011 and 2012, and supporting recognition of its independence. Reports in Israeli media stated he had also made posts critical of President Ilham Aliyev. If convicted he could face up to eight years in jail.
Russia's foreign ministry commented on the case, saying any extradition of Russian citizens to a third country would be inadmissible. A spokesperson from Israel's foreign ministry told The Times of Israel, "We are following the developments closely, and are in contact with all relevant parties through diplomatic and consular channels."