Germany: Syrian 'selfie' refugee sues Facebook over fake news
Comments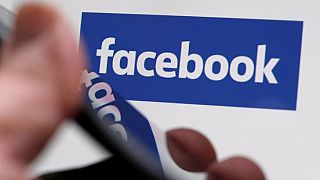 Anas Modamani rose to fame after a selfie with German Chancellor Angela Merkel at a refugee shelter in Berlin.
#Syrian refugee #Anas Modamani pic.twitter.com/Ku81DIRV7C

— W (@_Watch_Observe_) February 5, 2017
Now, the knock-on effects of that photo, taken in 2015, have seen the Syrian refugee take Facebook to court.
The 19-year-old's post of the snap went viral. But that also led to problems, he says.
It was shared by a number of anonymous accounts, some of which have falsely claimed Modamani was responsible for violent and terrorist acts such as the Brussels Airport bombing.
Facebook has refused to remove all posts linking him to crimes and militant attacks.
"They say that I am a terrorist. That is not true. I live in Berlin and everyone can contact me," Modamani explained in German outside the court in Würzburg.
"They changed my entire life. I cannot go out on the street, I'm always afraid. I hope, it's my wish, to find a solution. I am a human being, and we are all the same."
A Facebook spokesman said the company was open to adopting a case-by-case approach, but could not simply disable all content related to the picture.
He said the social networking site had already removed two defamatory posts reported by Modamani's lawyer and had asked his legal team to point out posts and other content that could amount to defamation.
The site issued a statement saying: "They have so far refused to do so, despite us providing clear instructions as to the precise information that we require."
Germany has long been an ardent critic of Facebook and is preparing legislation threatening the site with fines if it does not remove "hate speech" from its pages within 24 hours.
Merkel's open-door refugee policy has curbed her support in the lead up to September's crucial federal election. Criticism of her approach has paved the way for the populist, far-right Alternative for Germany (AfD) Party to gain momentum and popularity.