US sanctions 25 over Iran's 'destabilizing activities in the region'
Comments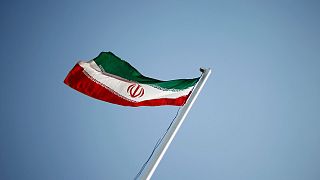 The United States has sanctioned 25 individuals and entities under its Iran sanctions authority. It comes days after Washington put Tehran "on notice" over a ballistic missile test and other activities.
According to the US Treasury, they are in response to Iran's ballistic missile programme and "destabilizing activities in the region."
Ahead of the announcement of the new measures, US President Donald Trump tweeted a warning to Iran.
Iran is playing with fire - they don't appreciate how "kind" President Obama was to them. Not me!

— Donald J. Trump (@realDonaldTrump) February 3, 2017
Iran's Foreign Minister Mohammad Javad Zarif also used Twitter to reply, saying the country would never use its military might against any nation – except in self-defence.
Ultra-conservative cleric, Ayatollah Ahmad Khatami, was less veiled in his response.
"We are living in a world of wolves. Wolves such as the arrogant government of America. In this world of wolves, should we remain unarmed and they do whatever damn things they want? No way. This will never happen."
The US Treasury says the sanctions are part of its "ongoing efforts to counter Iranian malign activity abroad."
Some of those affected are based in the United Arab Emirates, Lebanon and China.
In a statement, the Treasury Department said the measures are "fully consistent" with US commitments under the 2015 Iran nuclear deal, which is formally known as the Joint Comprehensive Plan of Action (JCPA). It's an accord Trump has criticised.
Earlier on Friday (February 3), Iran banned the US wrestling team from this month's Freestyle World Cup in response to an executive order forbidding US visas for Iranians.