North Korea faces ''overwhelming'' response if it uses nuclear weapons, warns US defence chief Mattis
Comments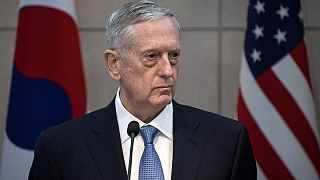 Donald Trump's defence secretary has warned North Korea that it will face an "effective and overwhelming" response if it choses to use a nuclear weapon.
Speaking at the end of a two-day visit to South Korea, James Mattis insisted Washington was steadfast in its support for Seoul and would step in should the North launch an attack.
The US defence chiefs remarks come amid concern that the regime of Kim Jong-un is preparing to test-fire a new ballistic missile.
Last year, Pyongyang conducted more than 20 missile and two nuclear tests, in defiance of U.N. resolutions and sanctions.