Quebec mosque attack: Who is gunman Alexandre Bissonnette?
Comments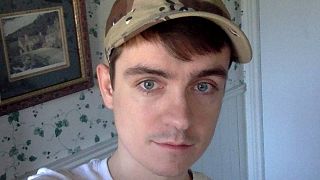 The man charged with shooting six worshippers dead in a Quebec City mosque has been named as Alexandre Bissonnette.
Bissonnette, 27, is a student at Laval University Social Sciences Department in Quebec City.
Local organisers of a Facebook page welcoming refugees to the city say they recognised Bissonnette as a well-known 'troll', who took "pro-Le Pen and anti-feminist positions".
He was also known among online acquaintances to express anti-immigration sentiments, especially when it related to Muslim refugees.
A neighbour of Bissonnette of some years described him as a loner who was "solitary" and "antisocial". A former classmate described him as a "nerdy outcast".
Police have so far refused to discuss his possible motives for attacking the Centre Culturel Islamique de Québec, but the former Royal Canadian Army Cadet had recently moved into an apartment located near to the mosque with his twin brother, suggesting Bissonnette may have been previously targeting the mosque.
Investigators are treating the shooting as a terrorist attack.
Quebec court documents show Alexandre Bissonnette charged w 6 counts 1st degree murder, 5 attempted murder #MosqueShooting

— Wendy Gillis (@wendygillis) January 30, 2017
During interrogations by police, Bissonnette reportedly did not hide his animosity toward Muslims, reported La Presse newspaper.
Éric Debroise, an acquaintance of the suspect told told Montreal's Journal he described Bissonnette to police as a having "far-right and ultra nationalist white supremacist" views. Debroise said the 27 year-old had progressively cut contact with friends – sometimes neither answering phone calls nor Facebook messages.
Despite his right-leaning and anti-immigration ideologies, Debroise said Bissonnette never mentioned violence as a political option.
According to the Journal de Montreal, Bissonnette was not known to police – having only minor traffic infractions.
He also reportedly was interested in guns, having practised shooting at a local gun club.
His family resides in Cap-Rouge, a suburban district of Quebec City since 1987, reports the Montreal Gazette .