Spanish director Pedro Almodovar says he is 'grateful, honoured and a bit overwhelmed' after being named President of the Jury at Cannes this year.
Acclaimed director Pedro Almodovar has been picked to head the jury of the 2017 Cannes Film Festival – becoming the first Spaniard to do so in the event's 70 year history.
Known for his portrayal of human emotions and strong female characters, the 67-year-old
is no stranger to the world's most important film festival, in the south of France.
Five of his movies have competed there, including 'Julieta' last year.
He has been a jury member in the past and in 1999 he was named Best Director at Cannes for 'All About My Mother' which also won him an Oscar for Best Foreign Language Film.
Almodovar won a Best Original Screenplay Academy Award for 2002's "Talk to Her".
Pedro Almodóvar, President of the Jury of the 70th Festival de Cannes from 17-28 May. OLÉ ! #Cannes2017 More info: https://t.co/2tWBPo6jHFpic.twitter.com/kPhVbBdgcS

— Festival de Cannes (@Festival_Cannes) January 31, 2017
Known as a significant director in Spain's cultural transition after the death of dictator Francisco Franco in 1975, Almodovar burst onto the international scene with his 1988 Oscar-nominated film "Women on the Verge of a Nervous Breakdown".
Reacting to being named as jury president at Cannes, he said in a statement:
"I am grateful, honoured and a bit overwhelmed. I am aware of the responsibility that entails being the president of the jury and I hope to be up to the job. I can only tell that I'll devote myself, body and soul, to this task, that is both a privilege and a pleasure."
The 2017 Cannes Film Festival runs from May 17-28.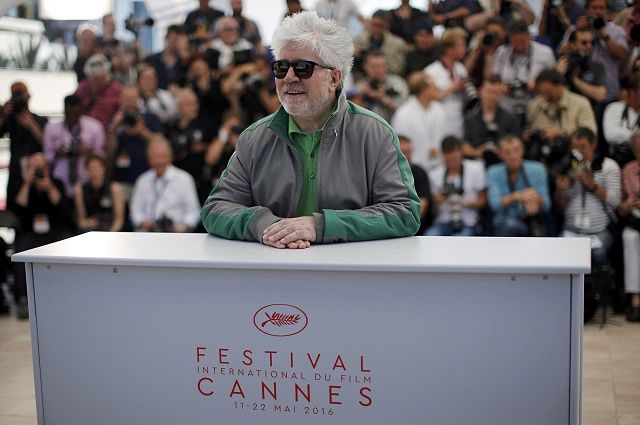 Photo: REUTERS/Jean-Paul Pelissier, 17 May 2016
with Reuters