Panama's former dictator Manuel Noriega moved for brain surgery
Comments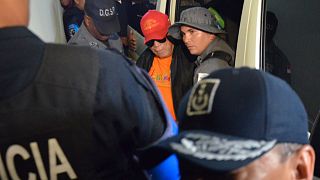 Panama's former dictator Manuel Noriega has been freed from jail for three months ahead of planned brain surgery.
Noriega, who ruled Panama from 1983 until a US invasion ousted him in 1989, needs to have a benign tumor removed.
The 82-year-old, who is serving time for murder and corruption, has been placed under house arrest until the end of April.
Earlier, he was taken to the apartment of one of his daughters in Panama city under heavy police guard.
As judge has said an assessment will be made afterwards on whether he returns to prison or recovers outside.