Trump pulls up draw bridge to refugees from several nations
Comments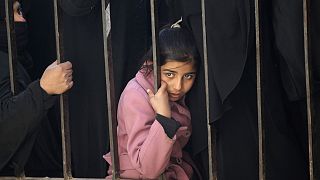 With a stroke of a pen, President Donald Trump signed an executive order suspending the US' refugee programme on Friday.
The action imposes strict controls on travellers from several, mainly Muslim, countries for at least 90 days until so called ''extreme vetting'' procedures can be put in place.
The ban, though temporary, took effect immediately, causing havoc and confusion for would-be travellers with passports from Iran, Iraq, Libya, Somalia, Sudan, and Yemen.
Syrian refugees are banned indefinitely until further notice.
Tech giant Google is already reported to have recalled travelling staff back to the US following the measure, fearing they may not be allowed back into the US.
Iran's President Hassan Rouhani condemned the move.
"Today is not a time for building walls between nations. They (the US) have forgotten that the Berlin Wall collapsed years ago."
France and Germany also voiced disquiet over Trump's measure, while the UN's Refugee Agency and the International Organisation for Migration released a joint statement urging the US to uphold its long tradition of protecting those fleeing conflict.
But Trump, who fulfills a key election pledge by signing the order, has said it will keep Americans safe from potential Islamic terrorists.
Earlier, in New York, around 100 demonstrators formed a human chain outside the Federal Building to voice their opposition to the move.