Euronews has a fly-on-the-wall account of what is likely to be discussed at Friday's landmark meeting between UK Prime Minister Theresa May and US President Donald Trump
The UK prime minister will meet the new US president at the White House on Friday.
Theresa May is the first world leader to have an official meeting with Donald Trump since he took office.
Trade and security issues are likely to be top of the agenda.
She will have talks with the billionaire property-developer-turned-president in Washington after stopping off in Philadelphia to meet senior Republican leaders from Congress at a retreat the day before.
May will have to navigate the middle ground carefully.
Analysts say she must be wary of being seen as too pro-Trump or alternatively as too negative towards a future diplomatic partner.
Here, Euronews takes you through the items likely to be on the Theresa-Trump agenda.
Trading with Trump
Trade is likely to dominate the first talks between the two leaders.
The hope is commitments to a future deal will redefine the US-UK 'special relationship' in what experts are describing as a developing new world order.
"We will talk about our possible future trading relationship"Number10gov</a> tells <a href="https://twitter.com/hashtag/marr?src=hash">#marr</a></p>— Catherine Hardy (fernojay) January 22, 2017
Commentators think even a simple promise to deepen trade ties could strengthen Theresa May' s hand in Brexit talks with the EU.
They say Trump may use the meeting to go some way to winning concessions from Britain and bolster his vision of the US exporting its way to prosperity.
Security
Theresa May says she will underline areas where she says cooperation is vital.
These include defence and security, both bilaterally and through NATO.
"He wants a strong trading relationship. NATO, terrorism, we share the threats"Number10gov</a> tells <a href="https://twitter.com/hashtag/marr?src=hash">#marr</a></p>— Catherine Hardy (fernojay) January 22, 2017
This is one area where analysts are already warning of potential friction.
Trump has already condemned the organisation as "obsolete" and complained that few member states meet their financial obligations to it.
Are there any other sticking points?
Potentially, yes.
The UK prime minister has reiterated her condemnation of the use of torture as a method of interrogation.
It comes after Trump's first interview as US president, in which he said he has been told by intelligence officials that "torture absolutely works".
Responding to this, May, however, has stated she will stick to current policy. This suggests the UK may not accept intelligence that could have been produced by interrogation methods Trump could reintroduce.
Regarding the new US president' s well-publicised record on women' s issues, May has said she "won' t be afraid" to remonstrate with him if she finds his words or actions "unacceptable".
"I will be there as female PM directly talking to him. I have track record of defending women's interests"Number10gov</a> re <a href="https://twitter.com/realDonaldTrump">realDonaldTrump

— Catherine Hardy (@fernojay) January 22, 2017
"Opposites attract" – will Friday's meeting redefine the UK-US Special Relationship?
It is not clear yet.
Joking on the flight to the US that "opposites attract", May is calling on Trump to renew the "Special Relationship" between the UK and the US.
Her speech to a Republican Party gathering in Philadelphia on Thursday signalled a shift in foreign policy to bring her more in line with Trump' s position.
"The days of the UK and US intervening in sovereign countries in an attempt to remake the world in our own image are over. But nor can we afford to stand idly by," May said.
The break with interventionism underscores a sea-change in global politics. It will also resonate with Trump' s bid to "put America first".
It is also likely to score well with voters in the UK whose feeling of being left behind by globalisation helped fuel the vote to leave the EU that propelled May to power.
A British source, speaking on condition of anonymity, says May' s team is taking a cautious approach.
Although the UK cannot begin talks on trade deals with the US or
other countries until it leaves the EU, the aim is to get to know the Trump team and find out what a "quick" trade deal might look like.
Diplomats, however, are warning of the potential for disagreement.
"Beware of Donald Trump bearing gifts," said the former British government minister and UN deputy secretary general Mark Malloch-Brown, suggesting to the Reuters news agency that the new US president is not a fan of trade deals.
Trump has formally withdrawn the US from the Trans-Pacific Partner
ship (TPP) trade deal.
He is also working to renegotiate the North American Free Trade Agreement (NAFTA) to provide more favourable terms.
Euronews facts – the "Special Relationship"
What is the "Special Relationship" that everyone is talking about?
The unofficial term for the exceptionally close political, diplomatic, cultural, economic, military and historical relations between the UK and the US
Acknowledged since the 19th century
Featured in 1946 speech by Winston Churchill
Get the long read here
Gifts
May will present Trump with an engraved quaich. It is a Scottish artefact that symbolises friendship.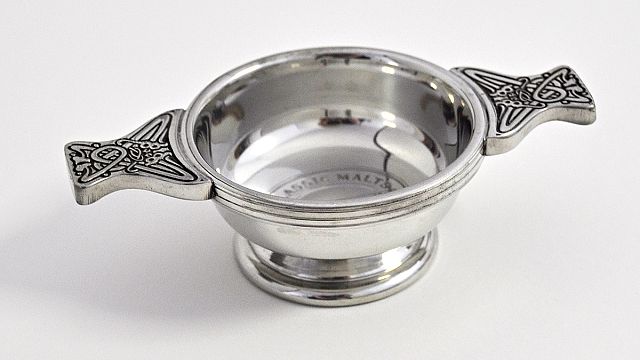 The US president' s mother was born in the Outer Hebrides.
There is also a hamper of produce from Chequers – the UK prime minister' s official country residence – for First Lady Melania Trump. It will include jam, marmalade and Bakewell tarts.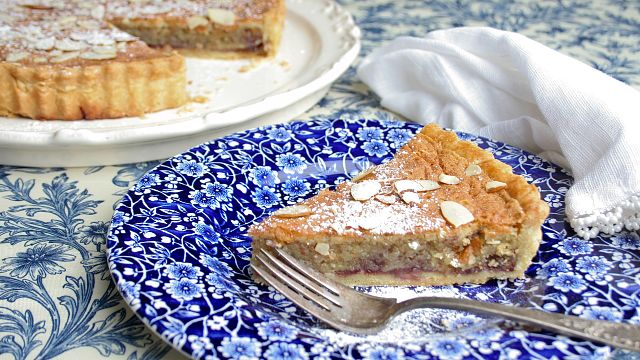 What is Bakewell tart? Find out here
What they are saying
"We're both very clear that we want a trade deal," UK Prime Minister Theresa May speaking to reporters on the flight to the US.
"I would hope that when she meets Donald Trump, she will, in no uncertain terms, tell him that his misogyny during the election campaign is simply not acceptable and not the right way of going forward," – Speaking on Sky News, Labour leader Jeremy Corbyn urges Theresa May to confront Donald Trump over his reported comments about women during the US election campaign.
"This is a very difficult special relationship and it's a sign of the prime minister's desperation that she is going to put herself in this position," – former SNP leader Alex Salmond tells the BBC that Theresa May appears to be "fawning".
"The most important thing is that he said Britain will be at the front of the queue when it comes to any trade deal," – UKIP leader Paul Nuttall tells ITV that Trump' s presidency will be overwhelmingly "good for Britain".