Sailors stranded on frozen Danube receive emergency supplies
Comments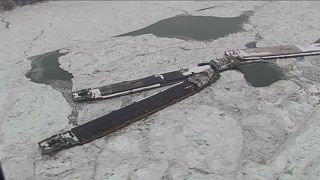 Sailors stranded in the frozen Danube river have received emergency supplies from Romania.
Food and water was sent by helicopter from the town of Calarasi.
At least eight people were left stranded on two barges on the river, which has been frozen for days, leaving the sailors with dwindling supplies.