Queen Elizabeth visits Fiji exhibition on first official 2017 engagement
Comments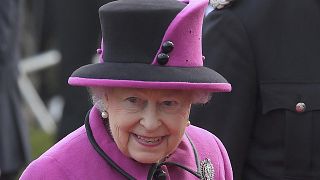 Queen Elizabeth has carried out her first official engagement of 2017.
The 90-year-old British monarch was taken ill over Christmas with a heavy cold, missing church services for the first time in decades.
She appeared to be in good health as visited an exhibition on Fijian art and culture at Norwich in eastern England.
The Queen made her first public appearance of the year earlier this month at a church service in Norfolk.
Thanks to everyone who came out today in Norwich to see The Queen! Find out more about the visit here > https://t.co/gHasXpoKz1pic.twitter.com/KsiQ3FNU38

— The Royal Family (@RoyalFamily) January 27, 2017