Sweden: Three men remanded in custody over Facebook live rape investigation
Comments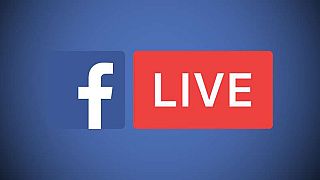 Three men have been remanded in custody in Sweden over the rape of a woman streamed live on Facebook.
Two of the men were detained suspected of rape, while one man was detained on suspicion of failing to reveal rape.
Earlier this week, investigators appealed to anyone who may have images of the attack to hand them over to the police.
"The police have a lot to work on and the evidence may clear my clients," said Christer Söderberg, Defence lawyer. "I'm not worried about findings of this video. On the contrary sequences perhaps show what really happened".
The chief prosecutor said they have some images and video material, but none related to the attacks. Sweden is pressing Facebook for evidence.
"As you have seen in media, Facebook have said they would like to cooperate but their HQ is in America. So I have asked for their international legal assistance," Pontus Melander, district prosecutor told reporters.
The alleged rape is just the latest graphic video to highlight how a simple online broadcasting service can easily be used for criminal purposes. The trace of the broadcast is lost when the connection drops, but the impact on the victim can be never ending.