Italy: Calls for immediate election after court ruling
Comments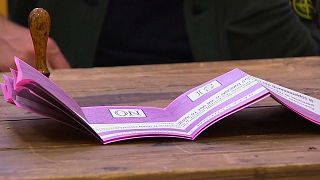 Italy's Constitutional Court has modified a contested electoral law, in a move that could pave the way for early elections this year.
The court rejected a core part of the legislation which had envisaged a run-off ballot in future national elections for the lower house of parliament.
It said instead that polling should be held in just one round, as has been the case in the past.
But it agreed that any party which takes at least 40 percent of the vote straight out should win an automatic parliamentary majority.
The court said the amended law could be used at once if Italians are asked to go to the polls – prompting the anti-establishment 5-Star Movement to demand a general election without delay.