Hack attacks prompt possible cyber stress tests for banks
Comments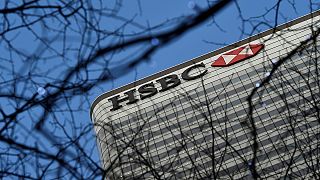 The European Union is reportedly considering testing banks' defences against cyber attacks.
EU officials and sources said that is because of growing concerns about the financial industry's vulnerability to hacking.
A European Commission source told Reuters it is studying whether EU-wide tests would help step up security. They would be in addition to controls already carried out in Britain and other EU states by national authorities.
Details are expected within six months and the tests could happen next year.
Cyber attacks against banks have increased in numbers and sophistication in recent years, with criminals finding new ways to target digital infrastructure that the European Banking Authority (EBA) has called "rigid and outdated".
Banks "are struggling to demonstrate their ability to cope with the rising threat of intruders gaining unauthorised access to their critical systems and data," an EBA report warned in December. The EBA is in charge of stress-testing the eurozone's banks.
Misconduct and cyber risks weigh on Europe's banks https://t.co/LvybvmR0X9 via FT</a> <a href="https://twitter.com/hashtag/cybercrime?src=hash">#cybercrime</a> <a href="https://twitter.com/hashtag/banking?src=hash">#banking</a> <a href="https://twitter.com/hashtag/fintech?src=hash">#fintech</a></p>&mdash; Carolina Martins (catotinha1) December 5, 2016
The European Central Bank announced last year it would set up a database to register incidents of cyber crime at commercial banks in the 19 countries using the euro. But currently there is little sharing of information among national authorities on cyber incidents.