Italian police arrest siblings for 'hacking online accounts of Renzi, Draghi and others'
Comments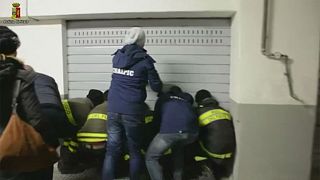 The Italian postal police claim to have broken up a cyber-espionage ring that has allegedly been collecting sensitive data for years.
Siblings Giulio Occhionero – a nuclear engineer – and his sister Francesca Maria have been arrested.
Both are said to be well-known in the world of high finance.
The online accounts of politicians, public institutions and administrations, professional studios and top entrepreneurs have all been hacked, sources say.
European Central Bank President, Mario Draghi and former Prime Ministers Matteo Renzi and Mario Monti, AND at least one Vatican cardinal, are among the high profile figures allegedly spied on by the siblings.
"We think that, in the case of personalities from the world of politics and business, they would collect information for the power coming from the possession of the information itself. By working in the world of finance, they could carry out operations of this type through brokerage firms," Postal Police Director Roberto Di Legami told the press.
The brother-sister duo, who are residents of London, but domiciled in Rome are alleged to have stored the data on servers seized in the US. Their behaviour could be linked to "dark illegal interests," according to police officials.
Investigators say they have cause to believe that the espionage was not constrained to the pair. They say there are links to the power-seeking cliché calling itself P4 as well as to wheeler-dealer Luigi Bisignani.
Italian news agency ANSA reports Giulio was the venerable master of the Paolo Ungari Masonic lodge.