Bus tragedy heroes rescued 12 teens but couldn't save their own children
Comments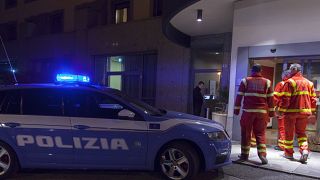 In the wake of the Hungarian bus tragedy in northern Italy, a story of heroism overshadowed by terrible sadness has emerged.
György Vigh, a physical education teacher, was travelling with his wife, Erica, son Balázs and teenage daughter, Laura, when the bus they were in crashed near Verona late on Friday.
The coach had been carrying Hungarian schoolchildren, teachers and parents back to Budapest after a ski trip to the French Alps.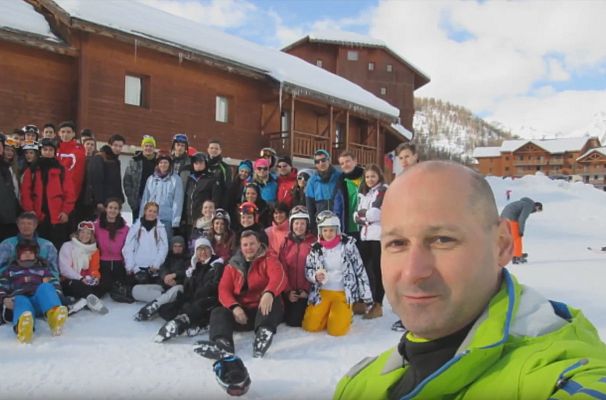 Last year's ski trip with György and his students. Source: Official page of Szinyei Merse Gimnázium
The vehicle swerved off the road, collided with a roadside column and burst into flames. Sixteen people, mostly students, died and some 40 others were injured.
György, a teacher at the Szinyei Merse Pál High School in Budapest, and his wife rescued a dozen pupils shocked by the accident, unable to move.
The couple returned to the middle of the fire to drag the pupils out. During this heroic act György and Erika suffered severe burns.
But, sadly, the couple was not able to save their own children on the bus, reported the newspaper Corriere della Sera.
Erika has recounted how their daughter was sitting with her boyfriend and at the moment of the crash they were both sleeping.
Erika says she tried to find Laura but she was trapped under the seats and could not be pulled out.
The distraught mother says she tried, but the fire spread too quickly and then it was too late.
The Hungarian consulate in Milan said in a statement that the couple's 30-year-old son Balázs is also among the victims.
György and Erika are being treated in a hospital in Verona.
The ice-hockey club where their son Balázs was a member has posted a memorial on facebook.
The cause of the accident is still not known.