French police arrest 10 over Kardashian robbery but still no sign of jewels
Comments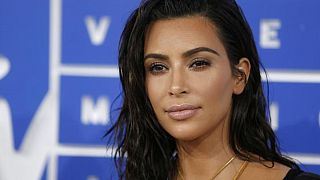 As French police question 10 people arrested in connection with the armed robbery of the US tele-reality star Kim Kardashian, investigators say they are still hunting for the nine million euros worth of stolen jewellery.
Those accused of being involved are aged between 29 and 72 and includes the alleged mastermind of the raid that took place in early October in Paris.
The man's lawyer, Jean-Yves Liénard, told French media: "I'm wondering if there's not a suicidal nature in this crime because when you leave your DNA everywhere, forgive me, but today even the simplest of thieves know that DNA is deadly. They put on gloves! Don't they?"
One of the rings stolen from Kardashian was a diamond engagement ring worth 3.7 million euros.
So far police have only recovered 250,000 euros in cash during searches but no jewels.
A French newspaper also published on Sunday a leaked report of Kardashian's statement to police about the robbery.
The Journal du Dimanche published the full text of the statement in both French and English.