Kim Kardashian robbed at gunpoint in Paris
Comments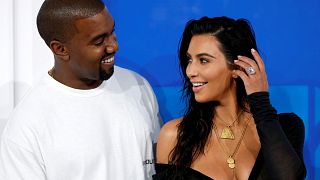 US reality TV star Kim Kardashian West has been robbed at gunpoint in Paris.
Police sources say that as many as five armed men broke into what is being described as a "luxury residence" in the French capital.
Several million euros worth of jewellery was reportedly stolen, by the men who some reports suggest were dressed in clothes with police markings.
No one was hurt in the 3.00 am robbery, though Kardashian West's spokesperson said she is "badly shaken".
Kardashian was not beaten, but the robbers put a handgun to her head before tying her up, according to a police source.
I'm glad Kim Kardashian is ok. Love her or hate her, she's an icon.

— Nathan Graham (@TheNathanGraham) October 3, 2016
The robbers stole a box with five to six million euros' worth of jewels and a ring worth about four million euros, the police source said.
Kim Kardashian's husband, rapper Kanye West, was performing in New York and left the stage abruptly when he was made aware of the incident.
"I'm sorry I have a family emergency, I have to stop the show," West told the audience.
Kim is in France for the Paris Fashion Week, along with her mother Kris Jenner and her sisters Kendall Jenner and Kourtney Kardashian.
The armed robbery could add to worries about safety in Paris, hit by a series of attacks by Islamist militants last year.
Tourist numbers to what is traditionally the most visited city in the world, fell 6.4 percent in the first half of 2016 as many people form the Unied States and Asia stayed away.
"We worry about the image of Paris. This will be all over the news channels, imagine the negative publicity," Nathalie Kosciusko-Morizet, head of the conservative opposition in Paris, told Europe 1 radio.