Successful launch of SpaceX rocket after September launchpad explosion
Comments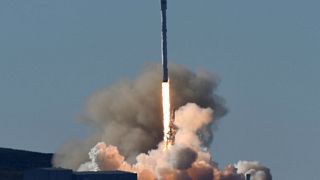 The private Californian company SpaceX has successfully launched a Falcon 9 rocket.
The lift-off will come as a relief to engineers, their first flight since a similar rocket exploded on the launchpad in September.
The successful flight on Saturday took 10 satellites into orbit for a communications company.
SpaceX has an ambitious programme ahead, taking astronauts into space and cargo to the international space station, as well as reusing rockets to cut costs.
The company plans to launch 27 rockets this year.