Football players in Turin respond to call to help the homeless
Comments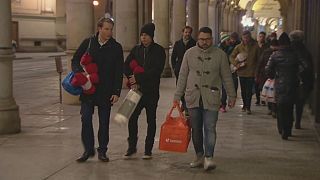 A show of solidarity from two football stars in Turin in Italy.
The Juventus and Torino stars, Paulo Dybala and Juan Iturbe, were among those who responded to an appeal by an NGO on facebook for help for the homeless.
The charity called for assistance in buying and distributing blankets for those living on the streets in freezing temperatures that have hit Europe.